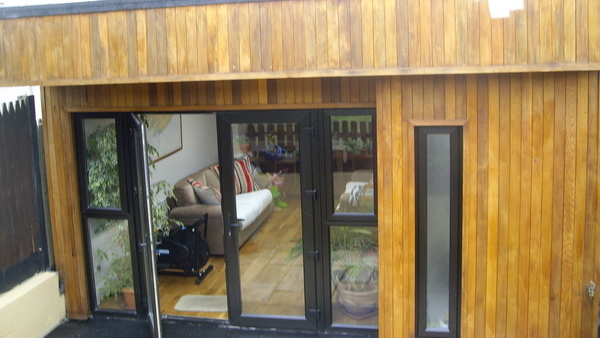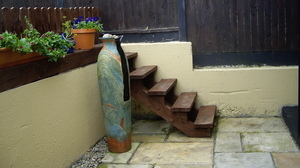 A single storey flat roof rear extension to a 3-bed semi-detached dwelling, South Douglas Road, Cork City.
The existing ground floor consisted of a living room to the front and kitchen/dining to the rear. The extension provides for a utility room and shower room and a siiting room off the dining area leading to the new patio area.
The construction is timber frame filled with 'Rockwool" insulation with an 'intelligent' breather membrane, sealed with air-tight tapes. A bespoke large rooflight throws light into the existing dining area.