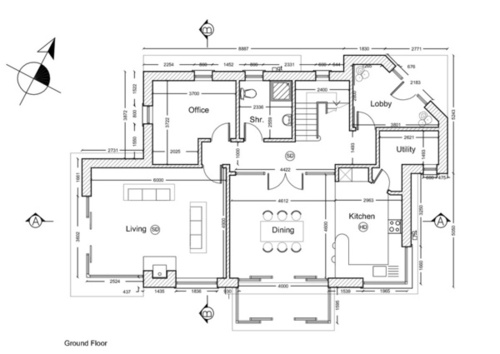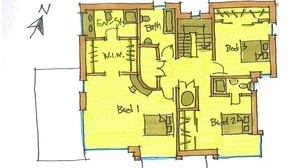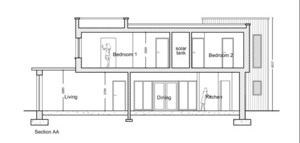 A contemporary 4-bed dwelling with spectacular views over the Lee valley in Inniscarra, Co. Cork.
The kitchen, dining and living rooms are located to the South, following the suns path. Large glazing to the living room makes the most of the views and leads out to a patio area, availing of the evening sun.
The office, shower room and stairwell are to the rear of the house. The entrance is located to the North-East and is splayed is face the driveway.
Upstairs the master bedroom is located to the South-West. This has large areas of glass, again to maximize the views. A walk-in-wardrobe and en-suite lead of this bedroom.
Sustainable design features include solar panels, external insulation, mechanical ventilation system and a grass roof.