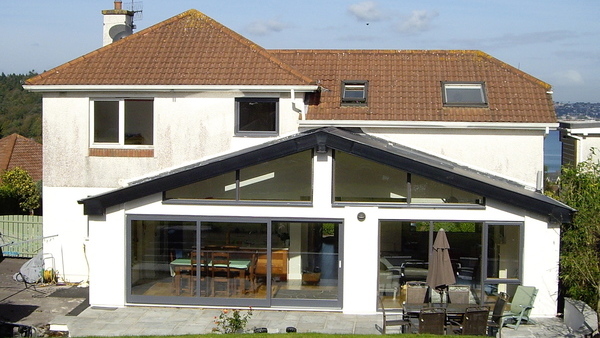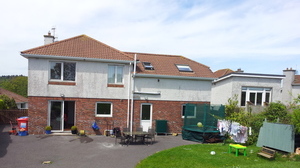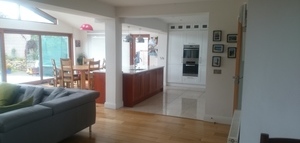 A single story rear extension to detached dwelling, Crosshaven, Co. Cork.
The existing kitchen/dining area running along the back of the house was dark and narrow. These south-east facing rooms did not maximize the potential of the sun and garden views. A newly fitted kitchen is opened up to the 40sqm extension. The extension accommodates a dining and sitting area.
Large triple glazed panels on the rear wall flood the space with light throughout the day. A stove provides both space heating and hot water for the two radiators in the extension.
The front study room is now opened out to the new sitting area. This is now converted to a more formal dining area. A new large window gives views across to Currabinny.The L-shaped TV room to the south-west is squared off and two new long windows bring in much needed light . The remaining part of the room is made into an office, accessed from the hall.