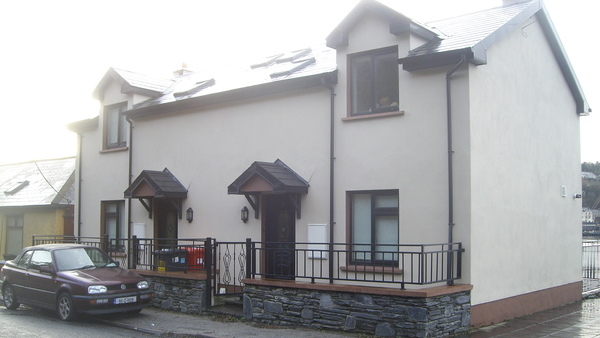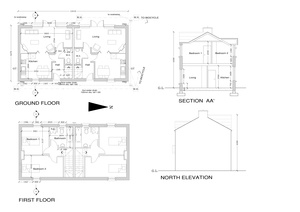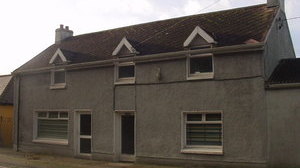 An existing large 4-bed dwelling (approx. 144sqm) in Cobh, Co Cork, was for sale. The house right on a busy road, had no private parking and a small garden to the rear by the river.  A hard sell to someone with the money to buy. It was decided to divide the house into 2No. 2-bed dwellings, giving a better scale to the existing building. It is also better suited the single buyer and investor.
Each dwelling has the living room to the front with the kitchen/dining area to the rear facing out onto the river. Upstairs, two bedrooms and a bathroom.
The new front design is simple in form with a high solid to void relationship (i.e. greater wall surface to windows/door opes). The windows exhibit a vertical emphasis. The elevation is simple with little decorative detail. This is in keeping with traditional Co.Cork buildings.
A new treatment unit was installed. Due to the garden size, a non-standard percolation area needed to be designed.