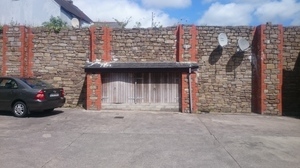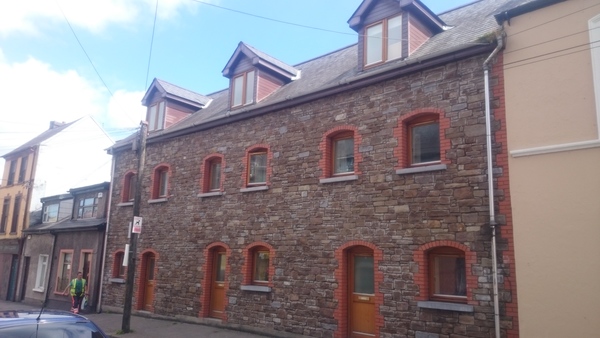 A brownfield site in the Cork city centre. The site is fronted by Gerald Griffin Street and Bleasby's Street to the North and West, respectively. An existing house is located on the North-West corner.
All six 3-bed dwellings are entered from the street.
These small townhouses are clad in natural stone and brick. Recycled stainless steel gutters and down pipes, efficient timber windows with granite cills finish the material palette on the front elevations.
The rear elevation, facing the gardens and parking area, is partially clad in untreated cedar.