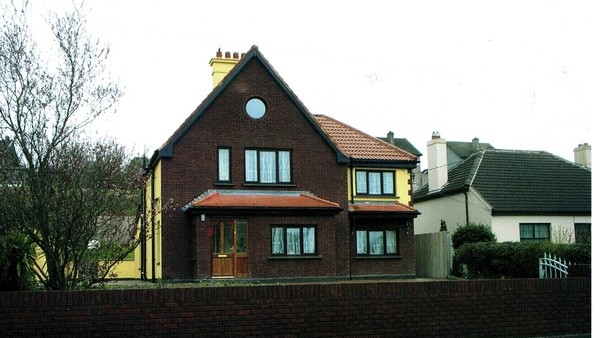 A 2-storey side extension and front elevation alterations to detached dwelling, Ballyhooley Rd, Cork City.
The side extension contains an office, w.c. and dining area opening up to the existing kitchen. The first floor has a new master bedroom and en-suite.
The alterations to front elevation include new brick facing,  a new tiled porch roof over the entrance and a circular window to the attic. Existing render was re-painted.