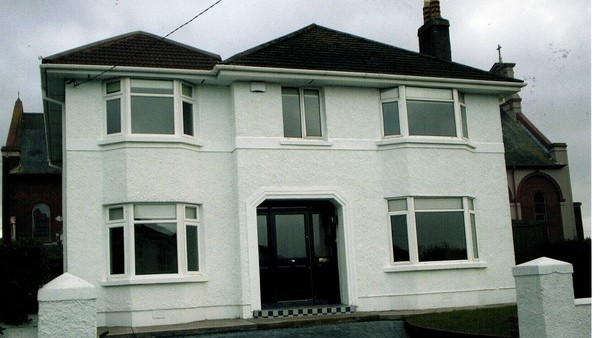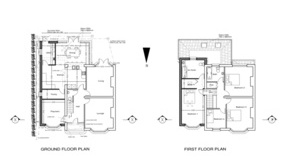 A 2-storey side extension with single storey wrap around in Ballinlough, Cork City.
The existing house was a 3-bed with separate living room, dining room and a small kitchen on the ground floor.
The brief was for a bigger kitchen/dining area with pantry and utility area. The clients also wanted a playroom and a new master bedroom with walk-in-wardrobe and en-suite.
The design is a 2-storey side extension down the side of the house changing to single storey wrap around to the rear. On the ground floor the playroom is located to the north of the extension. The existing kitchen doubles in size and opens out to the dining area leading to the garden. A utility and pantry area are also accommodated.
Upstairs at the half landing a new door leads into the new large master bedroom, a walk-in-wardrobe and en-suite.